The Free Orbs Tab is the tab with missions in other games and apps. The player who completes such missions can get orbs in King of Thieves. If this option is available, it is visible in the in-game store (called "Free") and in the corner of the screen, where the Event icons are usually located.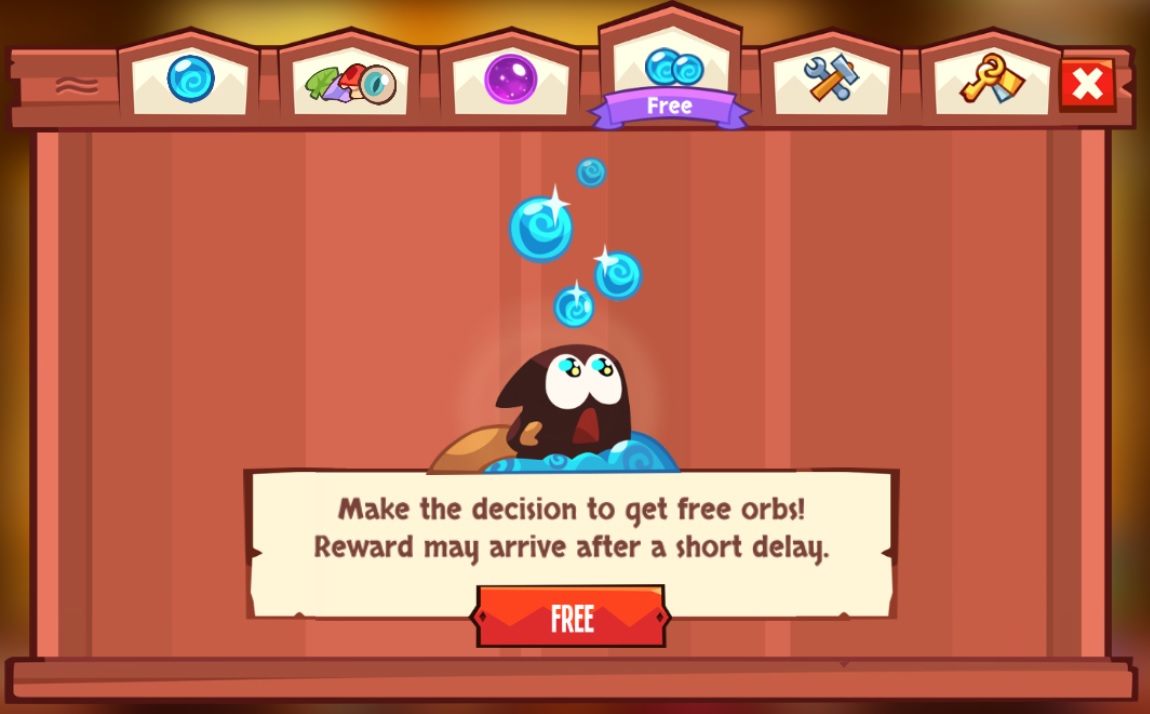 The player will be redirected to a window with available offers when they click on this tab.
The reasons why the player may not receive the reward:

1. The mission conditions are not met

2. Identical offers in the same game
If you complete a mission in the same game, you can only get a reward for the offer that you accepted last.

3. Server delays
The problem may occur on the side of an external system that confirms that the conditions for receiving the reward have been met.