Skills give special bonuses which stay with players forever, even after earning the Prestige status.
By earning Skills, you can upgrade Health of certain parts, increase weapons Damage, get bonus Energy and much more.
To develop new Skills, you need to spend Skill points (cat paws icon). You get them by completing Stages or earning a Prestige status.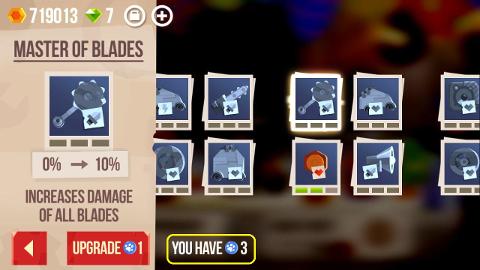 You cannot reset the skills, please, make sure you're spending them wisely.